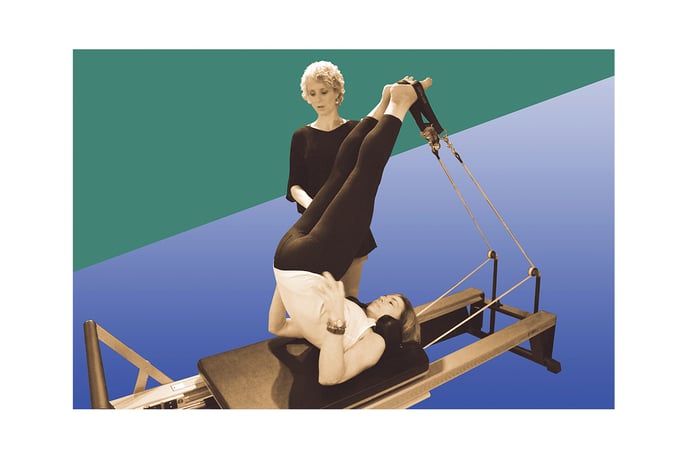 What do tennis icon Billie Jean King and singer-songwriter Billy Joel have in common (Doyle, P. 2010; Johnson, P. K. 2012)? Both are among the 7.2 million Americans walking around with artificial joints—two knees and two hips, respectively (Mont, M. & Issa, K. 2014; AAOS; NIH 2016B). Though most fitness professionals won't be creating a pre- or post-surgery program for people with such memorable monikers, we are likely to encounter an increasing number of clients who are having these procedures. (See "The Rising Demand for New Joints.")
For a great course in practical pilates, be sure to swing by the AFAA website.
Beyond Relief: Life After TJA
The outcomes of various types of joint replacement surgery, also called total joint arthroplasty (TJA), are usually favorable: Most patients experience a substantial decrease in pain and increase in mobility, enabling them to return to normal activities and exercise (NIH 2016A, NIH 2016B). How quickly a patient rebounds from TJA varies.
Resuming activities fully after total hip arthroplasty (THA) can take 3–6 months; however, knee replacements can require up to a year of recovery. An individual's overall health, physical condition, age, attitude and adherence to physical therapy all contribute to their healing progression.
"Patients who are better conditioned prior to total joint surgery almost always rehabilitate more quickly than those who were deconditioned prior to surgery," says Elizabeth Wetmore, a physical therapist and certified exercise physiologist with the Sports and Spine Rehabilitation Center at the University of Rochester Medical Center in New York. "I've had patients who cancelled total joint surgery after aggressive prehabilitation programs."
While patients initially have post-operative positional restrictions, such as no kneeling after total knee arthroplasty (TKA) and no bending over after THA, these limitations are usually temporary. Resuming exercise to rebuild overall conditioning, as well as muscle strength around the new joint, are key components of the recovery process.
For some TJA recipients, performing exercises on a Pilates reformer can be a game-changer in post-op recovery. This was certainly true for yoga instructor Rick Lynch, E-RYT 500®, owner of Finger Lakes Yoga Center in Canandaigua, New York. First, a bit of backstory.
A Pilates Primer
Pilates, which promotes quality of movement over quantity, was founded by Joseph Pilates in the 1920s. Utilized as a general exercise discipline, as well as a form of rehabilitative exercise for dancers and athletes, Pilates is based on precision movements that focus on the body's core (abdominals and back muscles) and then branch out to strengthen and elongate the entire body, improving muscle elasticity and joint mobility.
"Many times, Pilates is mistaken for mat work performed in a group setting on a floor with props," says Lisa Bernardo, a certified STOTT PILATES® instructor at The Pilates Centre in Gibsonia, Pennsylvania, which she co-owns with her husband. "That type of Pilates practice is not best for some individuals, particularly those going in for or coming out of joint replacement surgery."
Post-Op Pilates in Practice
Lynch usually eschewed traditional medicine. But after years of chronic, worsening pain, he finally submitted to an X-ray in 2014. What he had believed to be a lower back issue actually originated in his right hip; part of the femoral head was worn away. "My surrounding muscles were so strong that they masked the injury," explains Lynch, who credits his 30 years as a yoga instructor for his strength. At age 59, Lynch underwent hip replacement surgery.
Two days later, Lynch was released to his home, and the day after that, he was discharged from physical therapy after passing every benchmark—another testament to his exceptional presurgery condition. However, like all joint replacement patients, Lynch needed to strengthen and heal, as well as adhere to certain movement restrictions (e.g., not crossing his legs past his midline or bending over at a 90-degree angle). Lynch began practicing modified yoga at home and riding a stationary bike and, about a month after surgery, returned to teaching "at about 50% capacity."
Pilates reformer classes came into the picture about 10 weeks after Lynch's surgery, when he began taking classes at Core Rhythm Pilates in Victor, New York, in hopes of accelerating the recovery process. His instructor, studio owner Tracy Janczak, was a certified STOTT PILATES® instructor who also holds a special certification in Pilates for special populations, which addresses modifications for post-TJA patients as well as seniors and people with back injuries.
Under the careful tutelage of Janczak, Lynch performed movements such as modified standing front splits, an exercise that requires core strength and balance and improves flexibility by deeply stretching the hip muscles. "Pilates challenged me," says Lynch, simply.
Lynch was released from all limitations by his surgeon at his 3-month marker. He was so profoundly impacted by the Pilates discipline that, 8 months after surgery, he trained to become an instructor, and he now teaches both Pilates and yoga classes.
Pilates for Every "Body"
While Lynch's recovery was exceptional, thanks to his superior conditioning and motivation, Janczak firmly believes that Pilates is truly for every "body." (This, of course, after they have been cleared for exercise by a doctor or physical therapist.) Fellow STOTT PILATES-certified instruc-tor Lisa Bernardo agrees.
Bernardo is co-owner of The Pilates Centre in Gibsonia, Pennsylvania, a registered nurse and certified exercise physiologist who has worked with several joint replacement clients utilizing the reformer before and after surgeries. Several of them have been referred to her by physical therapist Brian Caricato, North/Central Region facility director for the University of Pittsburgh Medical Center.
"When recommending Pilates for patients following total joint surgery after they have been discharged from physical therapy, it is very important to have good communication with the Pilates instructor," says Caricato. Up front, the physical therapist and the Pilates instructor should "discuss any limitations and contraindications associated with the patient's condition so that they may safely continue to build upon their progress toward returning to an active lifestyle."
The Rising Demand for New Joints
Statistics show that the surgical replacement of hips, knees and shoulders—known medically as total joint arthroplasty-—has been on the rise for decades. For example, the number of total annual hip replacements among adults aged 45 and older doubled between 2000 and 2010 (Mont, M., & Issa, K. 2014; AAOS; Mayo Clinic).
Why the uptick? In part, it can be credited to the advancing age of baby boomers who want to continue the active lifestyle they've always enjoyed. Younger populations, too, are loath to abandon athletic pursuits due to joint damage and pain. And because today's new-and-improved joints are expected to hold up for 20-plus years, surgeons are increasingly willing to perform these
procedures on a wider age-range of patients (Molloy, R. 2015). Recent projections of future TJAs predict that the under-65 age group will surpass boomers and seniors in joint replacement surgeries by the year 2030 (Mont, M., & Issa, K. 2014).
The upshot: Fitness professionals are increasingly likely to encounter clients who are considering TJA or are returning to exercise following it. The accompanying article offers insights into one type of exercise—Pilates reformer—that may help people both before and after their surgeries.
Results May Vary
Every person—and patient—is unique, and so is their experience with post-TJA Pilates. If you have clients who have undergone replacement surgeries, you have likely seen this firsthand.
Bernardo worked with one client in her 50s, recommended by Caricato, who was overweight, walked with a cane and was in excruciating pain; her knee joints had deteriorated to bone-on-bone. Bernardo led her through a presurgery Pilates program, which provided significant pain relief, as well as the physical conditioning necessary to recover more efficiently from each operation.
The client lost weight, strengthened her abdominals and quadriceps, and was able to ambulate more easily even before her joint replacements. After each surgery, the client continued her Pilates sessions, and the complete healing time for both surgeries and recoveries totaled 18 months.
In comparison, another client in her late 60s was in great physical condition prior to surgery, had excellent body awareness, and sailed through a double hip replacement. After just a few private reformer sessions, she returned to group classes—just 6 weeks after her second hip replacement.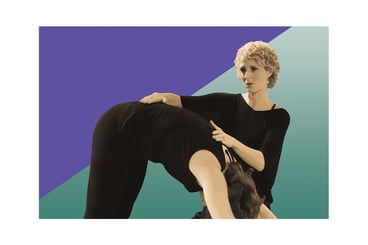 Pilates restores the alignment of the body, corrects imbalances, develops core strength, and strengthens and lengthens musculature—all necessary for healthy joint function.
Exploring the Options
No program is one-size-fits-all, but Pilates is clearly a great fitness avenue to be explored by joint replacement candidates and personal trainers with Pilates certifications. Pilates restores the alignment of the body, corrects imbalances, develops core strength and strengthens and lengthens musculature—all of which are necessary for healthy joint function. And that's beneficial for any "body."
REFERENCES:
AAOS (American Academy of Orthopaedic Surgeons). Shoulder Joint Replacement. OrthoInfo-AAOS. Accessed Sept 11, 2016. orthoinfo.aaos.org.
Doyle, P. 2010. Billy Joel Recovering from Hip Replacement Surgery. Rolling Stone. Accessed Sept 11, 2016. www.rollingstone.com.
Johnson, P. K. 2012. Billie Jean King—Bouncing Back. Ability. Accessed Sept 11, 2016. abilitymagazine.com.
Kurtz, S.M., et al. 2009. Future Young Patient Demand for Primary and Revision Joint Replacement: National Projections from 2010 to 2030. Clinical Orthopaedics and Related Research, 467 (10), 2606–12.
Kurtz, S.M., et al. 2014. Impact of the economic downturn on total joint replacement demand in the United States: updated projections to 2021. The Journal of Bone & Joint Surgery, 96 (8), 624–30.
Mayo Clinic. First nationwide prevalence study of hip and knee arthroplasty shows 7.2 million Americans living with implants. Accessed Sept 11, 2016. www.mayoclinic.org.
Molloy, R. 2015. Young Hips: Why Patients Are No Longer "Too Young" for Hip Replacement Surgery. U.S. News: Health Care. Accessed Sept 12, 2016. health.usnews.com.
Mont, Michael A., & Issa, K. 2014. Updated Projections of Total Joint Arthroplasty Demands in America. The Journal of Bone & Joint Surgery, 96. (8), E68 Accessed Sept 11, 2016. jbjs.org.
NIH: NIAMS (National Institute of Arthritis and Musculoskeletal and Skin Diseases). 2016A. Questions and Answers about Hip Replacement. Accessed Sept 12, 2016. www.niams.nih.gov.
NIH: NIAMS. 2016B. Questions and Answers about Knee Problems. Accessed Sept 12, 2016. www.niams.nih.gov.