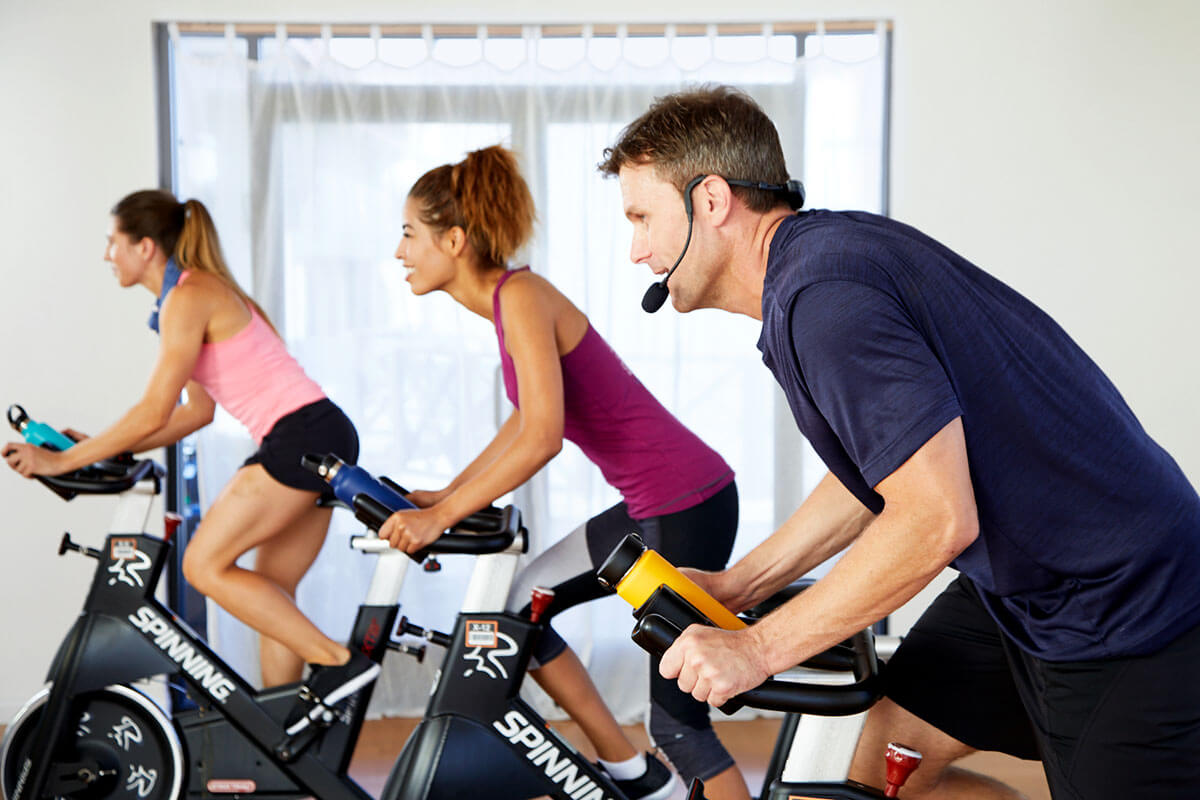 Music is important in any group fitness class, but especially so in indoor cycling. A good indoor cycling playlist can elevate the workout from okay to amazing. With so much riding on the right music, you wouldn't want to get off track with song selection. To help guide you, here are common do's and don'ts for putting together a rockin' indoor cycling playlist.
DON'T over-emphasize your own musical tastes or play the same genre for an entire class.
DO offer something for everyone. Through experience and observation, you'll get to know which songs amp up your participants the most. Integrate those genres or rhythms when creating new playlists, but experiment with new sounds, as well. Unless you're teaching a theme class where everyone expects all the music to be, say, rock or 80s, it's best to provide variety.
***
DON'T treat your cycling playlist like background music or plug in a generic mix you've never heard before.
DO personalize and preview playlists, putting thought into each song selection based on the mood you want to evoke and the desired workout intensity. Choose songs that reflect both your own style and your participants' preferences. If you get stuck for ideas, Google "best indoor cycling songs" or seek inspiration from music apps.
***
DON'T play music without considering the intended terrain.
DO plan your songs around the riding profile and what you'll be teaching in each moment. For example, start with something upbeat for the warm-up. Fast-paced songs obviously suit sprints and races. For a steep hill climb, slower tempos and strong beats work especially well. To keep everyone motivated and emotionally in tune with the ride, do your best to match songs to terrain.
***
DON'T play music that might be construed by some participants as offensive or inappropriate in its message or language.
DO listen carefully to lyrics before playing anything in class (most popular song lyrics can also be found online). Then read the room. What bothers some people might be a non-issue for others.
***
DON'T overplay a playlist.
DO keep it fresh! While there's no need to change your entire mix every class—after all, participants look forward to riding to their favorite songs—digital playlists and apps make it easier than ever to rearrange song order or add in a few new ones. When you come to class with an update to a tried-and-true playlist, participants will appreciate it.
***
Want to harness the power of music, and lead safe, effective, and motivating classes? Let AFAA help you with our NEW course, 'Finding Your Beat,' powered by Yes! Fitness Music. Check out the course description and benefits [here].
Amanda Vogel, MA, human kinetics, is a self-employed fitness instructor, presenter and writer in Vancouver, B.C. In addition to being a social media consultant, Amanda tests fitness gadgets, gear and clothes and writes about them on her blog www.FitnessTestDrive.com. Find Amanda at @amandavogel on Twitter, @amandavogelfitness on Instagram and @FitnessWriter on Facebook.