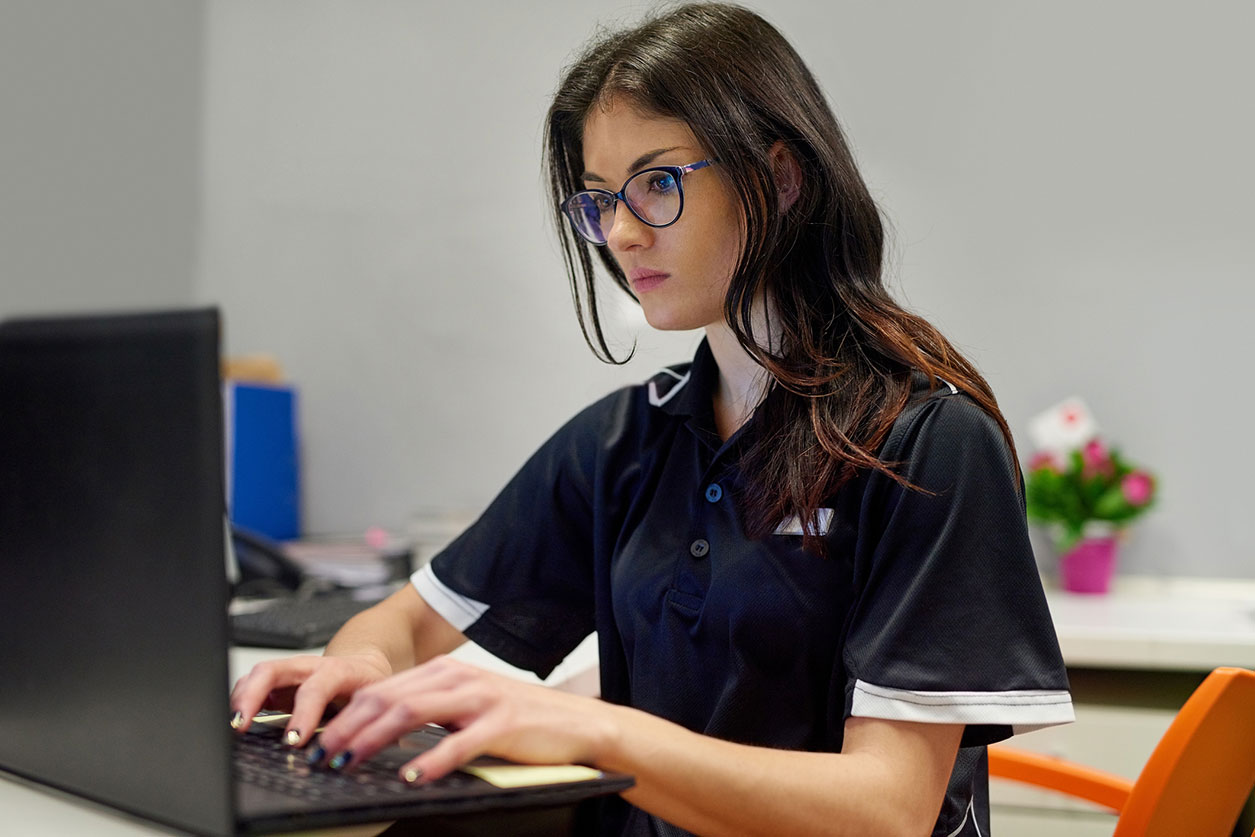 A clear, concise and organized resume is an asset in any job search. In just a matter of seconds, a recruiter or employer can make a decision whether the candidate is a good fit for the organization or whether the resume gets pushed to the side. For this reason, it's important for all job seekers to invest time in crafting a well written and dynamic resume that truly showcases skills and accomplishments.
This is no less true for group exercise instructors than any other position. However, there are unique challenges that group exercise instructors face when crafting a resume. For example, it's very common for instructors to work in multiple locations, have concurrent roles in the same location (like front desk and group exercise) or have additional employment in a field completely separate from fitness. With so many talents to showcase, the question becomes how to effectively arrange these experiences to make your resume stand out from others.
Resume Format-Beyond the Basics
Beyond correct spelling and grammar, including contact information and making sure your fonts are consistent, additional consideration should be given to formatting. Formatting simply means how the resume information is organized.
With multiple and concurrent work experiences, a chronological resume may not be the best option. A chronological resume lists work experience by date and length of employment, typically starting with the most recent job held. A functional resume, listing out work experiences by category, may be a more effective choice.
Based on your work history, you can group your background in several different ways to draw the employer's eye to your highlighted skills. Here are a few suggestions to help get you started:
Begin with a powerful summary of skills. This should be no more than 3-4 lines. Be concise and targeted. Here is an example:

"Experienced fitness professional versed in several teaching modalities including Pilates, athletic conditioning and cycling. Adept at building class participation through social media channels, face-to-face interaction and overall member experience. Strong driver of programming for all fitness levels."
List your credentials and certifications next. This is a qualifier for many employers and having this information up top ensures the employer will keep on reading.
Think strategically about how you want to showcase your skills. For example, let's say you are working part time as a catering associate while trying to transition to a full time Pilates instructor. Consider grouping all of your teaching experience under a category entitled "Pilates Instruction" or "Mind Body Experience" and list that first. Your additional work experience can follow afterward.
The end game goal is to make the employer realize that you are the perfect fit for this role. Your resume is a means to that end.
Should I Include a Headshot or Picture?
Employment law varies from state to state and in some states (like California) it is illegal to ask for a headshot or photo in conjunction with an application. You may want to research specific statutes in your state, if a picture is being requested.
However, on the candidate side, instructors sometimes choose to add a photo to their application to stand out and get noticed. There is no way of knowing how the employer will interpret the addition. It could be viewed as creative and forward thinking or as an inability to follow directions. As a rule of thumb, the applicant should provide exactly what the employer asks for-no more and no less.
Use Compelling Language
Consider using action oriented words in your resume. This conveys a candidate that is proactive and engaged. Terms such as "knowledgeable of" or "responsible for" are passive and don't really show what the candidate has achieved and is capable of achieving. Here are some strong action oriented verbs to incorporate into your resume:
Drive
Initiate
Advance
Spearhead
Formulate
Create
Produce
Build
Construct
The following is an example of how to turn a passive statement into a compelling headline for your talents.
Passive: Worked with other instructors to create programming.
Active: Spearheaded collaborative process with fellow instructors to create results oriented member programming.
Make Your Resume Results Oriented
Your resume is more than a listing of where you've worked-it's a showcase for your accomplishments. Therefore, try to relate your work experience in a way that shows the impact that you've made.
Carefully look at the job posting to see what metrics are important to the organization. This will give you an indication of how to customize and tailor your resume.
However, it's important to note that customizing your resume does not mean lying or even embellishing your background. This is unethical, dishonest and, should the lie be exposed, has the potential to negatively impact future employment opportunities. Very simply, take stock of your experience and critically think about how you can relate it to what the employer is looking for.
Let's say that a small health club chain is looking for "a dynamic boot camp instructor with social media savvy, strong programming skills and capable of teaching multiple levels." From this job posting excerpt, we can infer a few things:
This organization is looking for an instructor that can program their own class.
This organization probably wants an instructor who can leverage social media to grow class participation.
This organization is looking for an instructor capable of relating to beginner, intermediate and advanced participants, quite possibly in the same group.
Instead of saying:
Responsible for teaching boot camp classes.
Have 3000 Facebook followers.
You can say the following:
Leveraged social media platforms such as Facebook to recruit class participants, doubling class participation within six weeks.
Designed progressive circuit style programming incorporating modifications for all fitness levels.
Positioning experience in this way directly addresses the employer's needs and requirements for the position.
Use Social Media Effectively
Social media is a very valuable way for instructors to brand themselves and give others a glimpse into their teaching style and coaching technique. However, it's important to be smart about how you use this tool.
If you are using social media to advance your fitness career, it's crucial to be clear on the purpose of your message. For this reason, it's best to keep your personal and professional accounts separate.
Here's why...
Branding is about creating associations and recognition, so you have to consider what type of association you want to convey. For example, the brand "Sprite" immediately brings images of "soft drink, "lemon/lime" and "refreshing" to mind. This instant correlation has been carefully crafted through visual imagery and messaging. Similarly, your photos, videos and posts on social media will create connections between you and your brand. It's ultimately your call how much personal information you share on social media, but do consider how that information contributes to your professional image as an instructor.
There are many choices to consider for social media, but some broader recommendations apply for all:
Be professional and be appropriate. Posts should be well written and free of spelling errors and curse words. If you are including pictures or videos of yourself teaching, make sure that you are appropriately attired (clothing well fitted, but not excessively revealing).
Be active. Your goal is to build a following and to attract potential employers and participants for your classes. Share posts, articles and links from credible industry sources.
Be neutral. At times, individuals will make inflammatory or rude remarks on your social media feed. Don't rise to the bait. Politely refute the statement and explain your point of view. If the individual continues their tirade, disengage or delete the post.
Share stories. Again, think critically about what type of content will position you positively. If you don't have any classes yet, relate stories about your own fitness journey and why you've chosen to pursue a career as an instructor. If you do have classes, specifically request participants to share testimonials about their experience and the impact you've had on their lives.
Similar to the headshot issue, instructors may wonder whether to include links to social media on their resume. When deciding what type of social media links to include, it's key to understand the difference between some of the more common platforms.
Social media sites such as Facebook and YouTube can have a professional element as well as a personal element. For example, on YouTube, you'll find how-to videos from businesses, personal manifestos and celebrity top ten lists in one breath. Sites such as LinkedIn are very specifically geared for business networking. It is now a commonly accepted practice to include a LinkedIn profile link on a resume.
It is highly recommended that instructors create a LinkedIn profile. Not only is this another social media vehicle, but an opportunity to connect with other professionals in the fitness community and directly to hiring managers. If other social media links are specifically requested, absolutely provide them to the employer.
In conclusion, your resume is like a key that opens the door to opportunity. Social media can either enhance or detract from the image you want to project, but your resume is your first line of defense. For this reason, investing time into making sure your resume is visually appealing, compelling and customized to the desired position is crucial for any job seeker.
Andrea is the Director of Talent Development for Town Sports International (TSI), the largest health club chain on the East Coast. Her experience and expertise span learning design, leadership development and many other areas of Human Resources. As part of the HR team for TSI, she focuses on attracting, retaining and developing top talent for the organization through innovative sourcing strategies and training efforts. Andrea is also a certified Personal Trainer with an active clientele and teaches Bodypump, Cycling, PiYo and barre conditioning classes. She considers her role in Human Resources and her role as a fitness professional to be two sides of the same coin. Both are focused on helping others become the best version of themselves that they can possibly be.